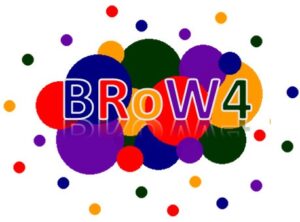 BRoW4 CIC
113 Thongsley
Huntingdon
Cambridgeshire
PE29 1NT
m: 07828 471738
Chairman
Andy Gilbert
Vice-Chairman
George Dutton
Secretary
Charlote Levens
Treasurer
Anna Dutton
We'd love to hear from you
Volunteer, Sponsor or Donate
We organise
Bike, Run or Walk events, with or without your 4 legged friends,
for different charities.
Data Protection Policy - I authorise the use of my personal details provided to BRoW4 CIC for BRoW4 CIC purposes only.
I understand it will be kept on file and controlled by the Chairwoman/Treasurer.
I understand that access to this data will only be made by members of BRoW4 CIC who need to have access for BRoW4 CIC business, and are authorised by the Committee.
You can view BRoW4 CIC's Privacy Policy here.