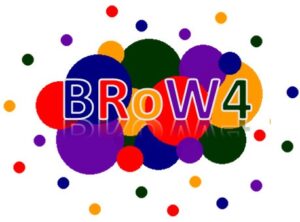 BRoW4 often attend local craft fairs, and we are very lucky to have volunteers that create items for us to sell on a regular basis. We know, however, that not everyone can attend these craft fairs, so we thought we'd post them here, and on our facebook page, to give you another opportunity to find a unique gift for that special someone.
If you see something on here that you like, please email anna@brow4.com with the item name and your offer (the price shown is a suggested price), and if you're able to, attach a picture too so that we can make sure we send you the correct item!
Postage costs will be added to the shown price should you wish an item to be delivered to you and will vary according the the item size/posting method, or you can arrange to collect.
Adult Hat & Scarf set - £10.00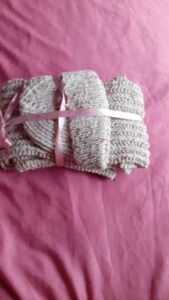 38 inch x 40 inch crochet blanket £20.00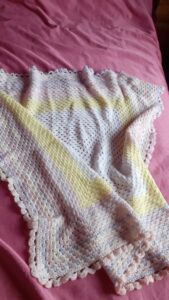 Crochet Blanket - £20.00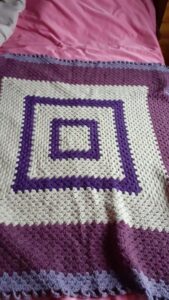 Penguins £10.00 each
PLEASE NOTE: that this is not a toy! -
A very soft Snowman and his dog .  £20.00
PLEASE NOTE: that this is not a toy! -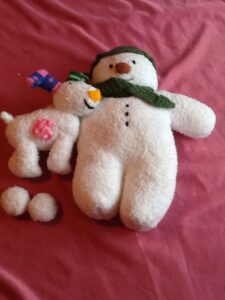 Christmas Gnomes  - £20.00
PLEASE NOTE: that this is not a toy! -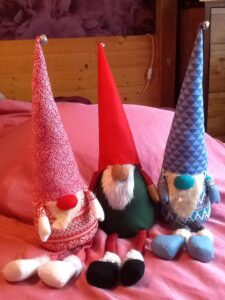 A white woolen set.  £20.00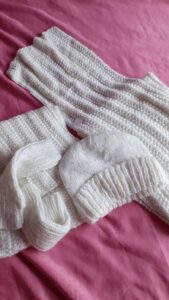 Hanging decorations. £1.00 each
PLEASE NOTE: that this is not a toy! -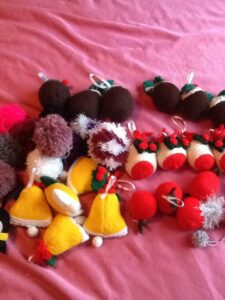 Reading capes, Ideal for wearing in bed. £15.00 each
"3 In the Bed" - £10.00
PLEASE NOTE: that this is not a toy! -