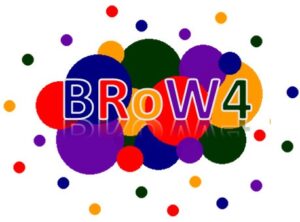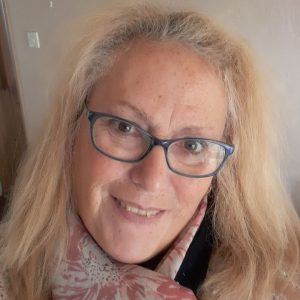 My name is Anna and I am the founder of BRoW4 CIC, a non-profit volunteer run fundraising group. We organise events where people can choose to Bike Run or Walk with or without their 4-legged friends and help raise money for air ambulance charities across the UK, which surprisingly receive no funding from the Government or from the National Lottery.
BRoW was created in 2014, as a result of my being a volunteer for the MAGPAS air ambulance charity. I helped to organise coffee mornings and other events to raise funds and awareness for the charity, and then came up with the idea of a Bike Run or Walk event, with two possible distances of 5km and 8km. This took place on Saturday 25th June 2015 at Ferry Meadows in Peterborough. We repeated the event in 2016, and added a 12km option as well as allowing dogs too.
In order to advertise the 2016 event as much as possible, I went to Ferry Meadows with flyers to hand out to people before the event. Many said that they did not live in the area, or that they supported other air ambulance charities. That got me thinking, and so I decided to open up the event to support all UK air ambulance charities in 2017. The 4 was also added to BRoW so that the dogs were included in the name, as I am myself a dog owner and couldn't imagine life without my 4-legged friends!
Since 2017 the event has got bigger and better, and in 2019 we decided to add live music to the event for the first time. You can read all about our 2021 event here!
In 2021 we became a Community Interest Company 13173629. Our aim is to organise events for the local community not only to attend to our events but to help others who can help us organise and run these events. 
2021 saw the first of many annual BRoW4 CIC community events at Sapley Playing Felds. Raising awareness for many charities but especially Magpas Air Ambulance. We are always grateful to those that help to make this event the success that it is becoming.
We are always on the lookout for volunteers to help at the making off these events and also the running off these events. If this is something that you would be interested in please contact me on anna@brow4.com. 
BRoW4 CIC has also raised money for other non-Government or National Lottery funded charities in the past - the RNLI, the Dog's Trust, Canine Partners, Therapy Dogs Nationwide and Medical Detection Dogs.  However, we are very proud to have been able to have helped others! In total, BRoW4 CIC has managed to raise over £20,000 so far!
In order for BRoW4 CIC to hold these events we need sponsors  to help cover costs. We have to pay for use of the field that we hold our event on, our public liability insurance, admin costs, replenishing are stocks  and much more! You will get advertised on this website as a sponsor of BRoW4 CIC   We also attend events within the local community, not only do we advertise what we do and who we are doing it for, but we also have a few games for the children and adults to enjoy plus we sell home made craft items that either our volunteers have made for us or supporters of BRoW4 CIC have kindly donated to sell. We also have a craft page here on the website plus a just giving page.  We are also asking supporters to register on the Easyfundraising page, You can find out more about this on our News  page.
Not only do we advertise in the local news papers and local newsletters, we also advertise on local radio stations, and you can hear an  interview of Anna here on  HCRfm below.