Newsletter – April 2018
Our calendar for events is filling up fast, so we've been busy getting out into the community, as well as hosting our own event this month. Never a dull moment for us!
Hunts Society for the Blind 

All Saints Church, Huntingdon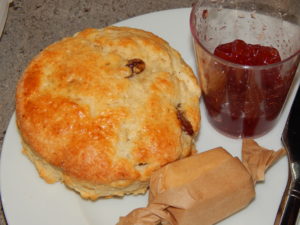 The first Wednesday of every month the Huntingdonshire Society for the Blind have a craft fair at All Saints Church, Huntingdon, where the lovely Wendy Underwood has taken over the reigns from Tanya Forster as event organiser. It was lovely to meet her, and our customers old and new. Lots of people asked about BRoW4 and what we do, and it's always a pleasure advertising who we support. The cakes and scones made by the volunteers of the Hunts Blind Society were sampled, and as always were outstanding!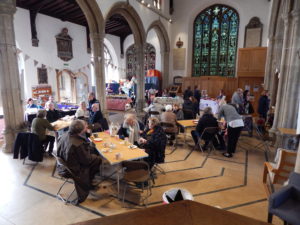 Saturday 17th March 2018
Easter Bazaar 
Swavesey Windmill, Hale Road, Swavesey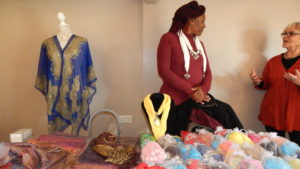 BRoW4 were again at Swavesey Windmill, We were invited by the wonderful Sally Unwin who has been organising small events like this for many years. This event was to raise money for the Over Day Centre, which offers respite and support for carers and families.
There were lots of stalls, from amazing cakes to handcraft jewellery made by Lusa. Abi scarves were a big hit with different colours and shapes.
Saturday 24th March 2018
CATS PROTECTION EASTER FAYRE, ST ANDREWS CENTRE, HISTON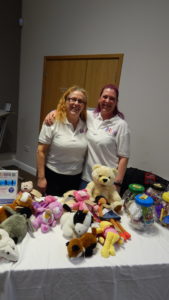 BRoW4 supported the Cats Protection Easter Fayre, and we had a new volunteer helping us out. Sara really enjoyed the day and we hope to see her at more events in the future.
Sunday 8th April 2018
RAMSEY HERITAGE DAY, WOOD LANE, RAMSEY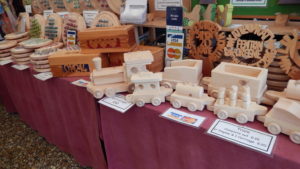 BRoW4 attended the Ramsey Heritage Day where we had our craft stall. There were lots of other creative people there, and some amazing items for sale such as these handmade wooden items. We look forward to going there again next year!
Sunday 22nd April 2018
SPRING IN THE PARK, HINCHINGBROOKE COUNTRY PARK, HUNTINGDON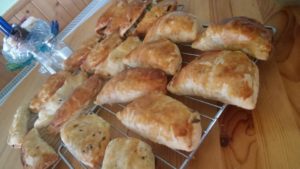 Sunday April 22 was the day of BRoW4's Spring in the Park event at Hinchingbrooke Country Park. It was a beautiful day with plenty of sunshine and lots of smiling faces. We managed to get enough jars, tins and packets donated to Godmanchester Food Bank to feed someone for an entire week, so a huge thank you! The pasties made by the lovely Anna Dutton and Keri Honey were a big hit, and we had a huge variety of stalls both indoors and out. This colourful display really caught our eye!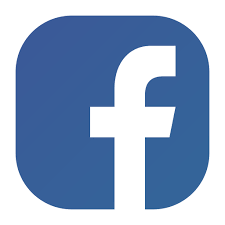 If you can't get to any of our events, but still wish to support us, why not check out our facebook crafts page?
https://www.facebook.com/BRoW4Crafts/
Saturday 23rd June 2018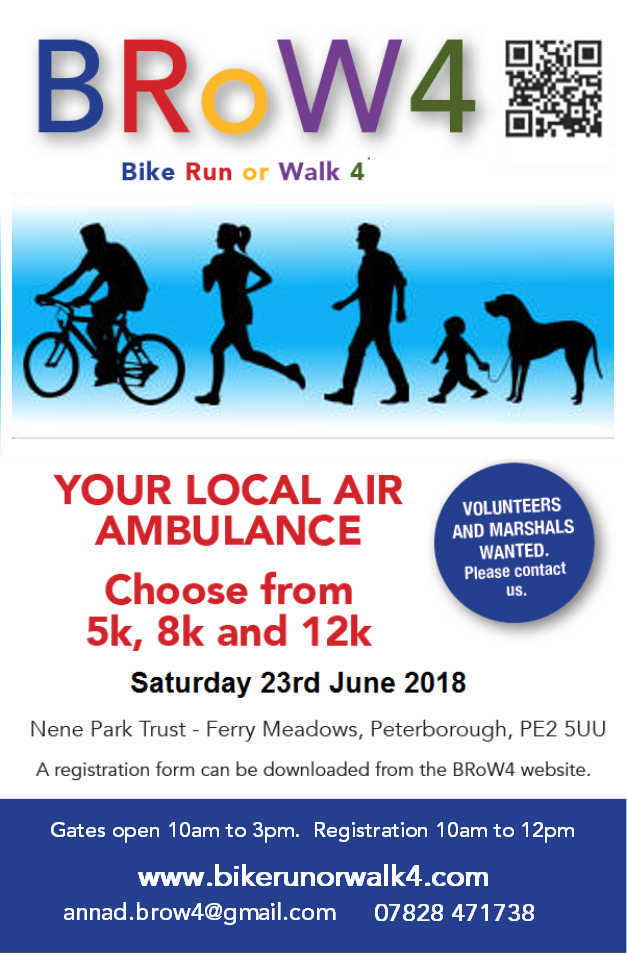 Our big event takes place in just a few weeks time, where you can Bike Run or Walk, with or without your 4-legged friends, around Ferry Meadows in Peterborough to raise money for your chosen UK air ambulance charity. As always, we will also be having stalls and entertainment too so that the whole family can enjoy the day. Already we are getting people signing up for this event! If you would like to take part, have a stall, or be a marshall, please contact us for more information.
Past Newsletters