Newsletter – October 2018
At BRoW4 HQ, talk has turned to Christmas and next year's events already! We're wondering what has happened to October – did we blink and miss it?! Read on to find out….
Saturday 29th September 2018
B

R

o

W

4

the RNLI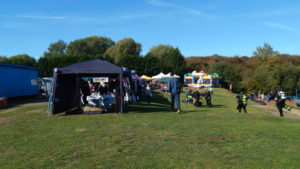 Saturday 29 September was the day of BRoW4's Family Fun Day for the RNLI at Gildenburgh Water, Whittlesey. Thankfully it was a beautiful sunny day so the divers taking part in the underwater challenge didn't get too cold in the lake! There were lots of happy smiles from everyone that attended, including this one from one of our stallholders, and a brilliant time was had by all.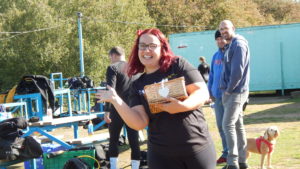 Sunday 20th October 2018
Huntingdon Community plant & tree nursery apple day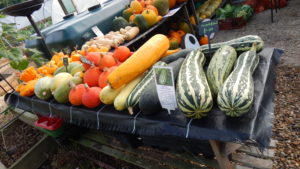 On Saturday 20 October BRoW4 were at the Huntingdon Community Plant and Tree Nursery for their Apple Day. There were many different variety of apples available, and lots of other autumn delights available to sample too, which matched the crisp autumn day perfectly and made for some very colourful displays!
They also had lots of poppies to mark 100 years since the end of World War 1, and this display on the gate caught Anna's eye. We think it's a very fitting tribute.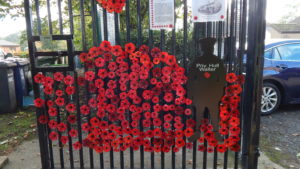 Wednesday 31st October 2018
Craft market, all saints church, huntingdon
The last Wednesday of the month was Halloween, but there were no tricks at the Craft Market in All Saints Church, Huntingdon, only treats such as these beautiful bracelets, and of course Anna's bacon butties, sausage rolls and cakes! Anna is beginning to get a very good reputation for these, so please do come to the Christmas Craft Market that is being run from Thursday 29 November to Sunday 2 December and try them for yourself and pick up some unique handmade Christmas gifts for your friends and family!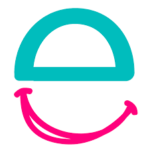 With Christmas approaching, we'd be grateful if you'd use easyfundraising when you do your Christmas shopping online, as we receive donations from them. Register using the link below.
https://www.easyfundraising.org.uk/causes/brow4/
Sunday 6th January 2019
FAMILY FUN DAY AND UNDERWATER ADVENTURE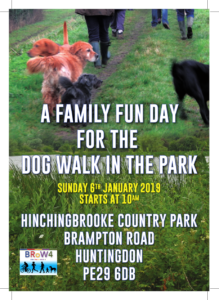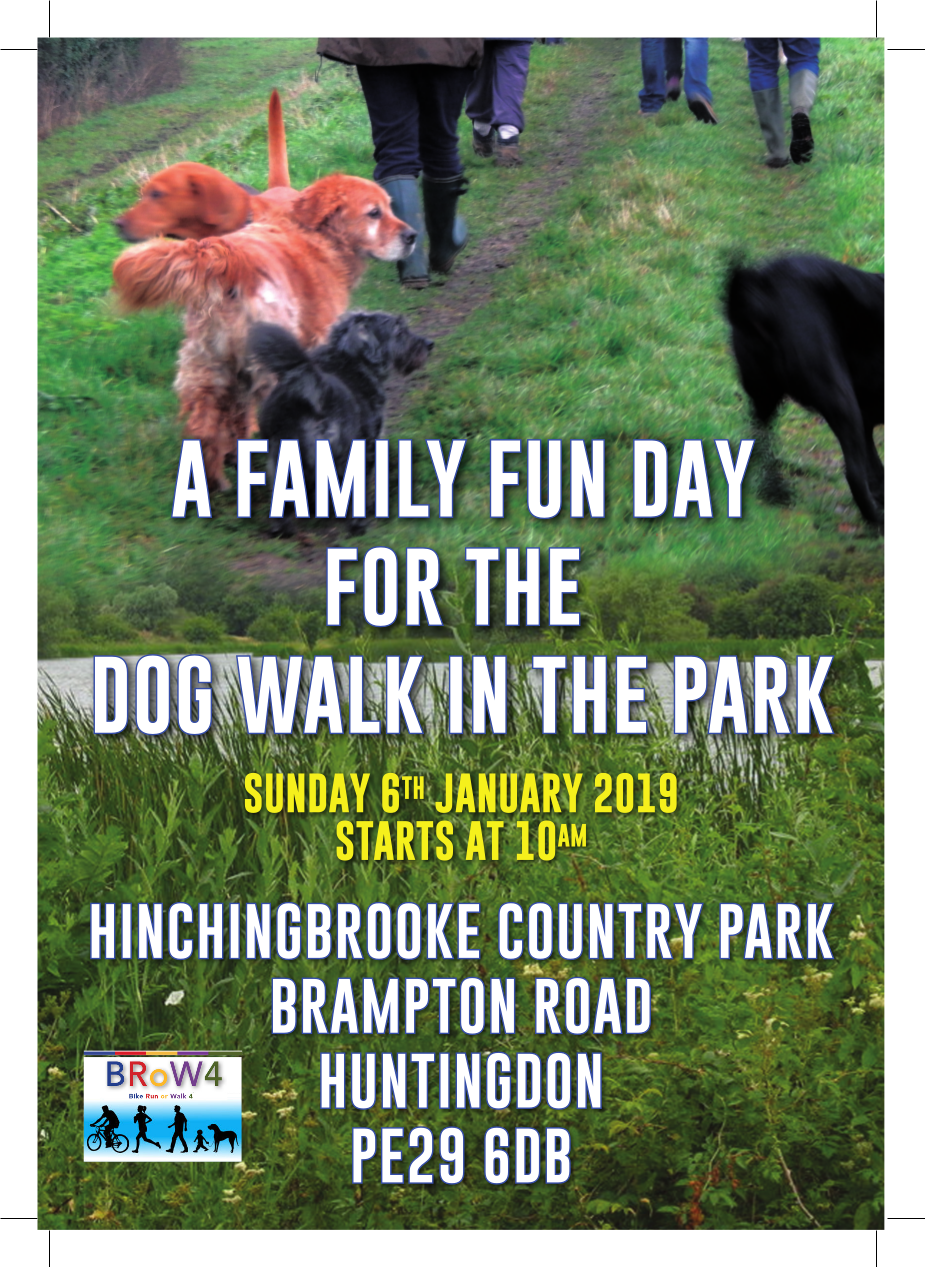 We're busy planning our events for next year, and our annual guided dog walk is fast approaching! It's the perfect way to burn some of those dreaded Christmas calories, and a great excuse to get out of the house when you're struggling with the after Christmas blues. We'll be having some stalls inside the Countryside Centre and guided walks around the park every hour on the hour from 10am to 2pm, all raising money for the Dog's Trust.
It's also another chance to sample Anna's cooking, as there will be homemade hot refreshments available to warm you up again after the walk!
Past Newsletters