Newsletter – May 2018
BRoW4 attended several events this month. Read on to find out more!
Hunts Society for the Blind 

All Saints Church, Huntingdon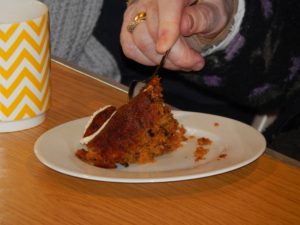 The first Wednesday of the month BRoW4 once again supported the Huntingdonshire Society for the Blind, and took along many of our craft items. We really enjoy meeting fellow crafters from the area as well as the public. There is such a variety of handmade items that catch your eye as you enter the church. We also can't resist the lovely cakes that are for sale!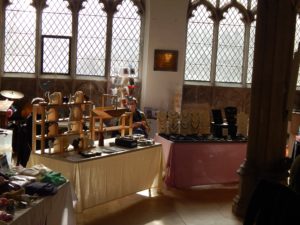 Saturday 12th May 2018
BRAMPTON SPARTAN FC FUN DAY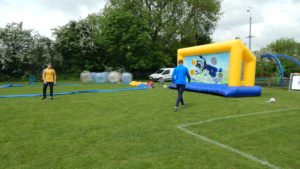 BRoW4 attended the Brampton Spartan FC Fun Day, where they celebrated their 40 year anniversary. There were activities and stalls both inside and outside, and the children tried to score lots of goals against the adults, which caused many a smile.
Sunday 13th May 2018
BEVAN & DAVE's ANNUAL BIKE SHOW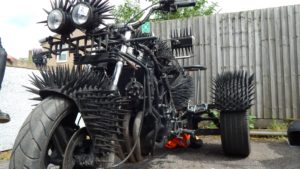 On Sunday May 13th Bevan and Dave held their annual Bike Show to raise money for MAGPAS Air Ambulance. There were some very unusual bikes brought along for people to see, and Anna Dutton thought that this was the most unusual bike that she had ever seen!
Sunday 20th May 2018
GREAT FEN FAIR, RAMSEY RURAL MUSEUM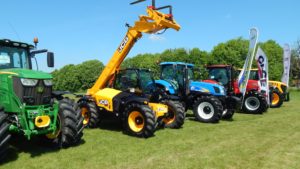 Sunday 20th May was the day of the Great Fen Fair, held at the Ramsey Rural Museum, where it was very interesting to see how much farming equipment has changed over the last century. There was lots of stalls and games to entertain people of all ages, and as ever our teddy game and our jar tombola game proved very popular.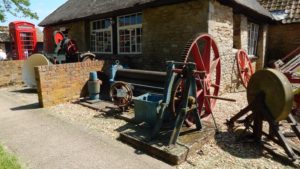 Anna Dutton met the Mayor of Ramsey, Councillor Doug Mcllwain and as you can see by the smile on her face in this picture, she really enjoyed the day.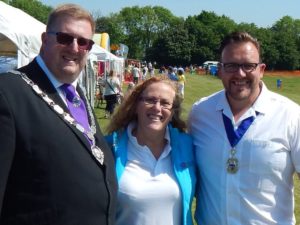 Wednesday 23rd May 2018
CRAFT MARKET, ALL SAINTS CHURCH, HUNTINGDON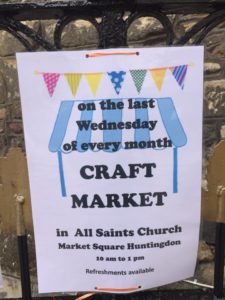 Wednesday 23rd May was the first ever craft fair at All Saints Church, Huntingdon. It was well attended by the public and stall holders alike, and had a fantastic atmosphere. The lovely Sue Milton organised it, and is going to be repeating it every month, so please do pop along and see us!
Bank Holiday Weekend
HARTFORD MILL FAMILY FUN DAY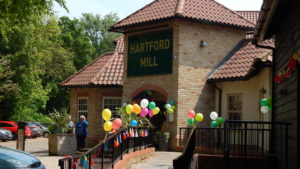 The Bank holiday weekend at the end of May was lovely and sunny, and BRoW4 very much enjoyed a few days at Hartford Mill, where there was a family fun day. There was an amazing barbeque, fantastic views of the boats at the Marina next door, the children could play in the Wacky Warehouse, and the grown ups could enjoy a drink in the sun.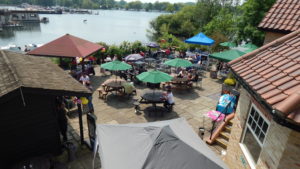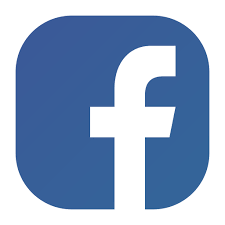 If you can't get to any of our events, but still wish to support us, why not check out our facebook crafts page?https://www.facebook.com/BRoW4Crafts/
Saturday 23rd June 2018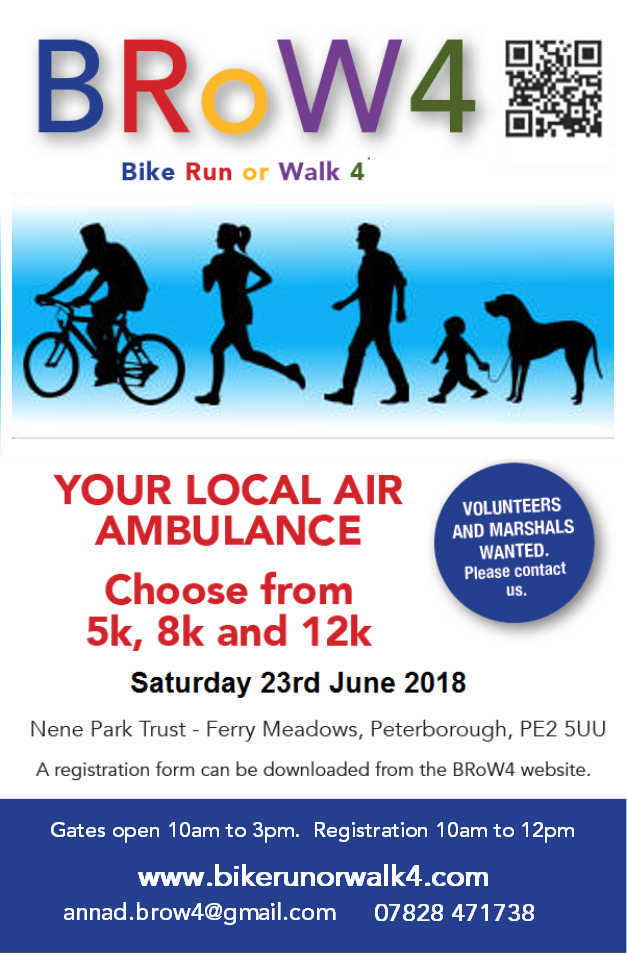 Our big event is rapidly approaching – have you signed up yet? If not, it isn't too late! Visit  our website (details on the bottom of this page!) where you can download a registration form, and once it's filled in email it to anna@brow4.com. If you don't want to bike, run or walk, please do come along as we also have rides for the children, stalls, and food vendors.
Past Newsletters